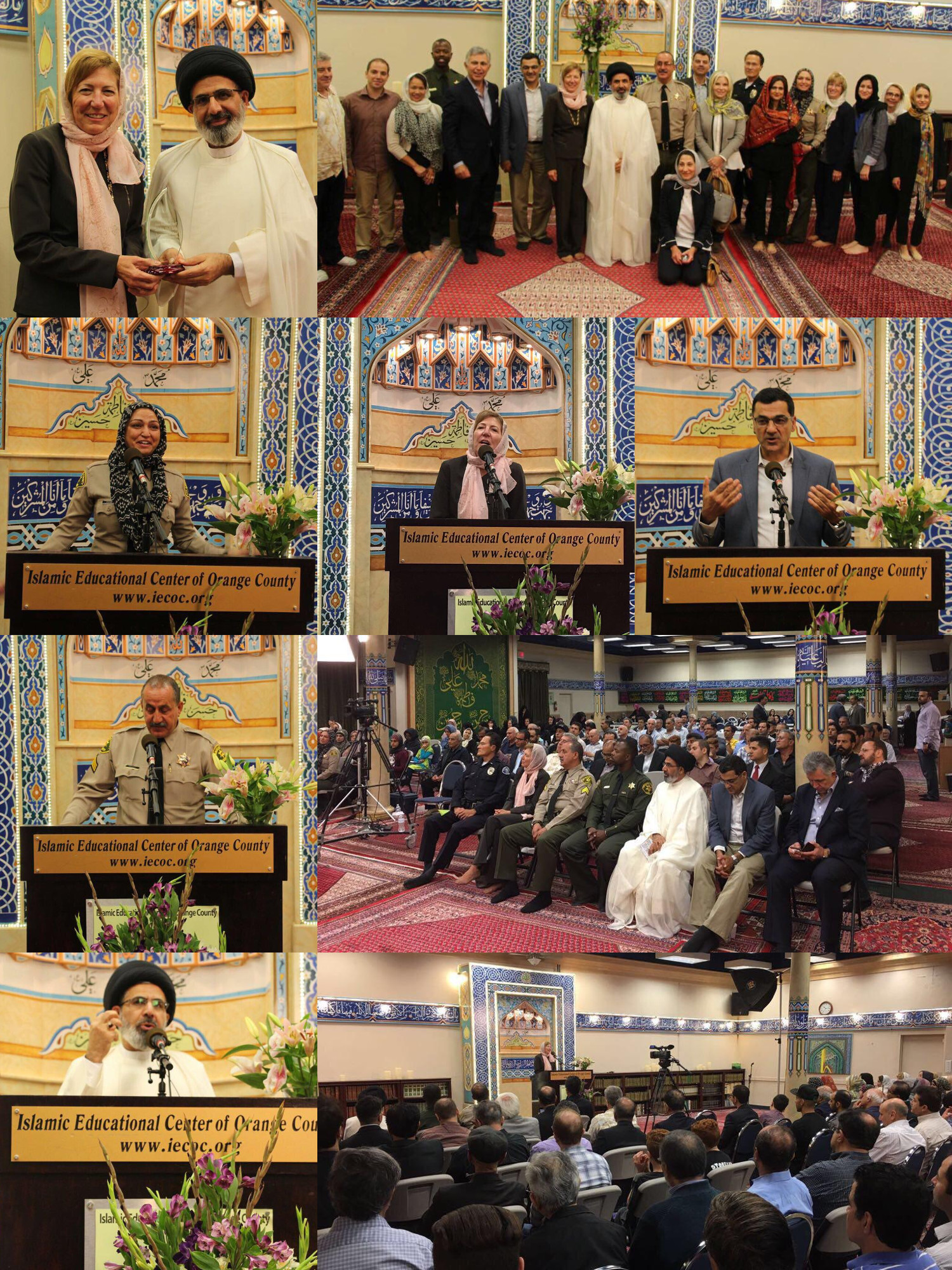 On Monday, June 19th, the IECOC hosted the Honorable Sandra Hutchens, Sheriff of Orange County along with other dignitaries for the nightly iftar program and to meet with the community.
Presenters for the night included Sheriff Hutchens, Dr. Qazwini, Mr. Salam al-Marayati of the Muslim Public Affairs Council, and Mr. Mohannad Malas of the Orange County Islamic Foundation.
Speakers also included Sergeant Mike Abedin and Deputy Sheriff Afsoon Nafissi of the Los Angeles Sheriffs Department, and Roxi Fyad and Lieutenant Greg Scott of the Costa Mesa Police Department.
The speakers emphasized on the cruciality of the partnership between law enforcement and the community, and that safety and security is a cooperative responsibility of all.
The complete program is available for viewing on YouTube at the following link: https://www.youtube.com/playlist?list=PLh8b7jnuLnx9qd7Xagzd69NiVhcGKsK-o