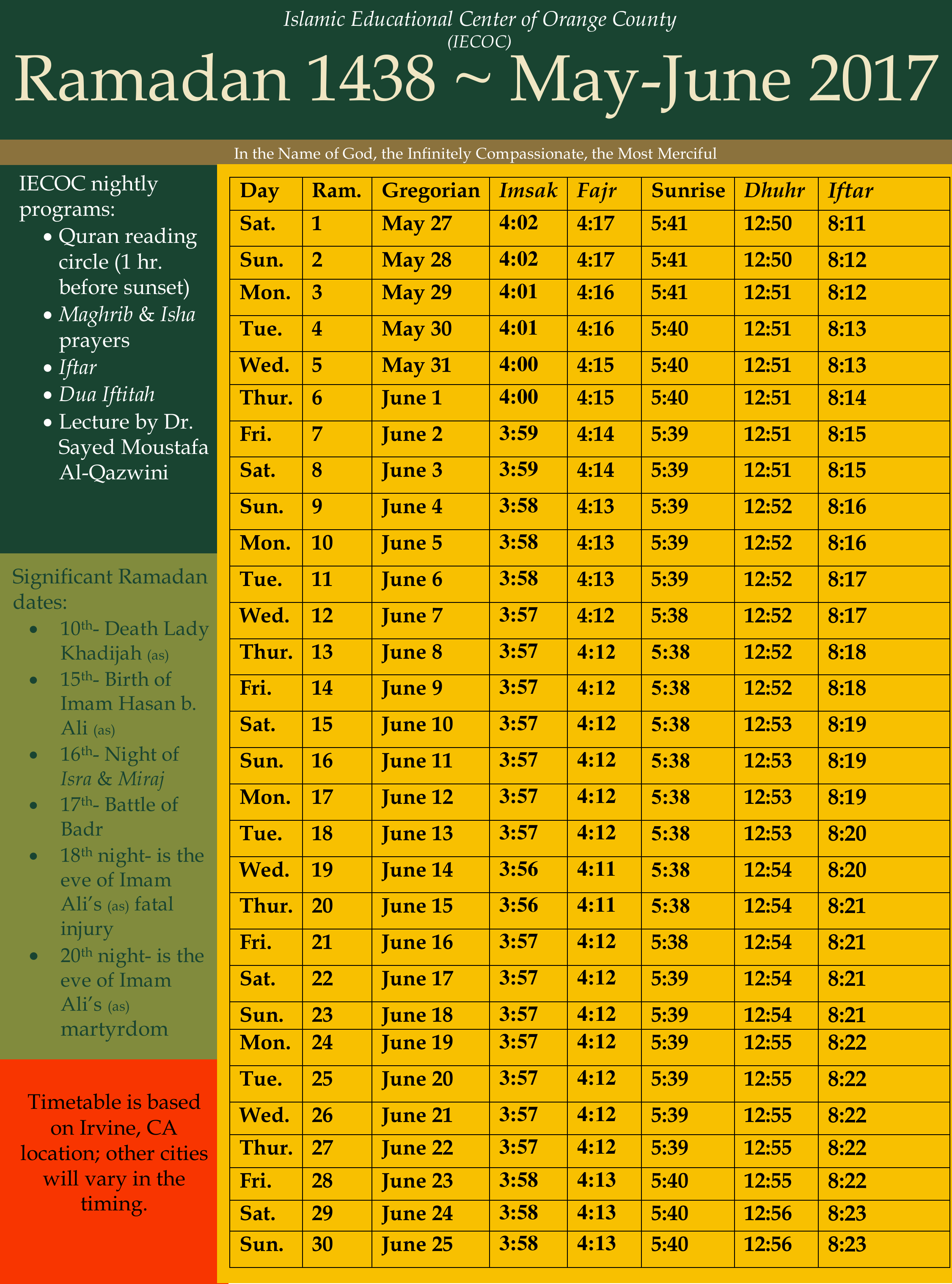 With Ramadan just around the corner, IECOC is pleased to present this year's timetable and flyer, available in PDF by clicking here, or entering the following address into your browser: http://iecoc.org/wp-content/uploads/2017/05/Ramadan2017.pdf
A simple image version of the timetable can also be accessed here.
Contained in the flyer is the IECOC program information, prayer times, and important dates. Please keep in mind that prayer times are local to Irvine, California.