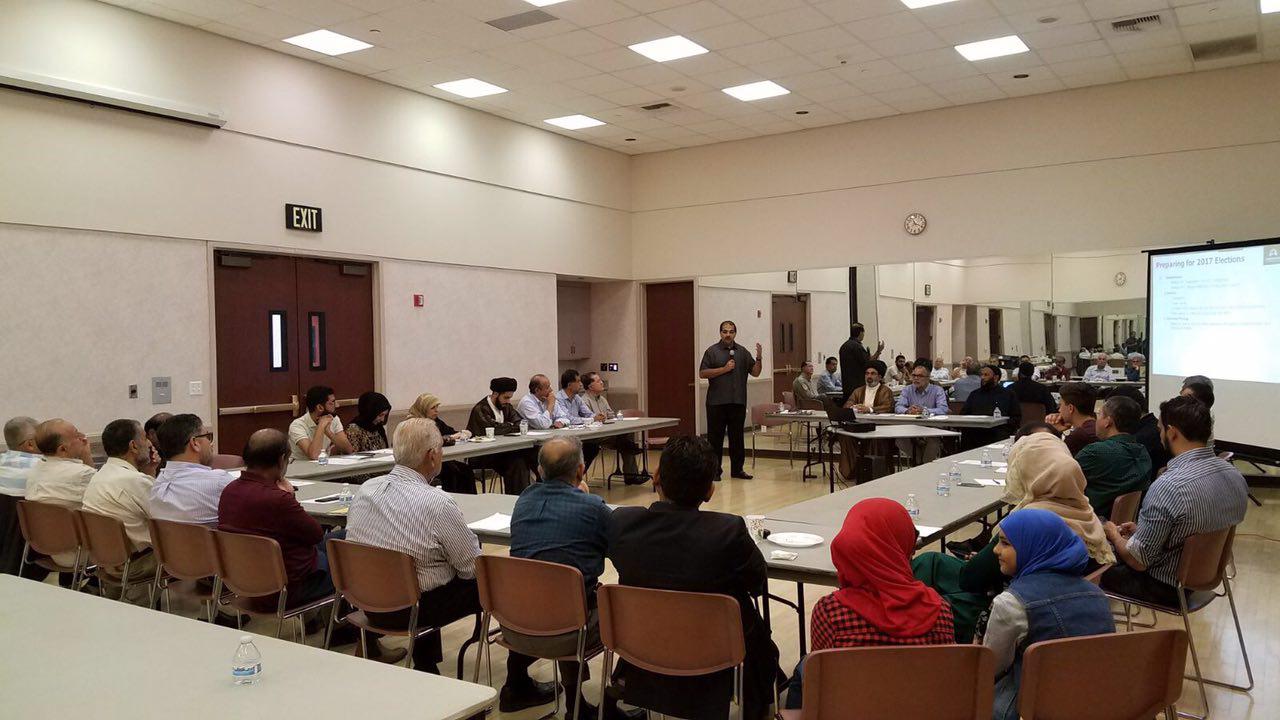 On Sunday, July 16th, the Shia Muslim Council of Southern California held their general body meeting at the in Yorba Linda, CA to discuss current and future affairs pertaining to the community.
Among the items at the forefront of discussion are the upcoming elections to select a new board, as the current three-year term expires in September 2017. The next general body meeting is scheduled for Sunday, October 8th.
The SMC is an umbrella organization for a number of Shia Islamic centers, mosques, and organizations. The mission of the SMC is to serve the interests of the Shia Muslim Community in Southern California. The SMC has to two main objectives: to promote and strengthen unity between the followers of Ahlulbayt in Southern California, and to build bridges of understanding and cooperation with other schools of though and faith traditions.
The current members of the board of the SMC are:
– President: Dr. Sayed Mostafa al-Qazwini
– Vice President: Dr. Hasnain Walji
– Secretary: Hajj Khalil Dewji
– Treasurer: Mr. Mehdi Hirji
– Councilor: Sr. Fatma Saleh
– Councilor: Dr. Fatima Hakkak
– Councilor: Br. Asghar Rizvi