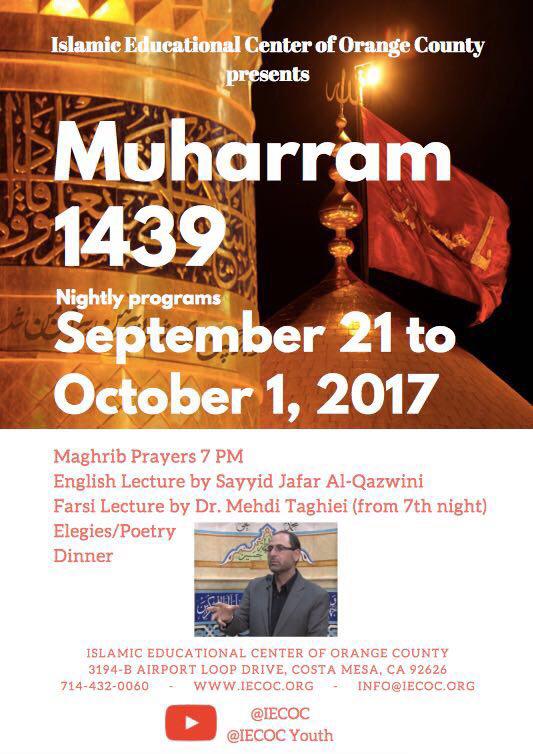 For hundreds of years, Muslims have traditionally held sacred the first ten days of Muharram (Muharram is the first month in the Islamic calendar). These hallowed days turn into ten nightly vigils known as the commemoration leading up to Ashura. In Arabic, Ashura means tenth, and many Muslims recognize the 10th of Muharram (61 AH) as being the date that the grandson on the Prophet Muhammad, Imam Husayn, was brutally murdered, along with his companions and family members.
Although the events of Ashura seem tragic, the underlying outcome was that it became a timeless example for revolutionary change. It provides an outstanding opportunity for Muslims to better understand their religion. Ashura awakens and stirs the soul to recognize itself. This season is a catalyst for Islamic renaissance and self-reform in every age and place.
In continuing the the tradition of remembrance of this event, the IECOC will be holding it's annual Ashura program starting on Thursday, September 21st and continuing every night until Sunday, October 1st.
We encourage and welcome all who wish to attend and benefit from these programs.