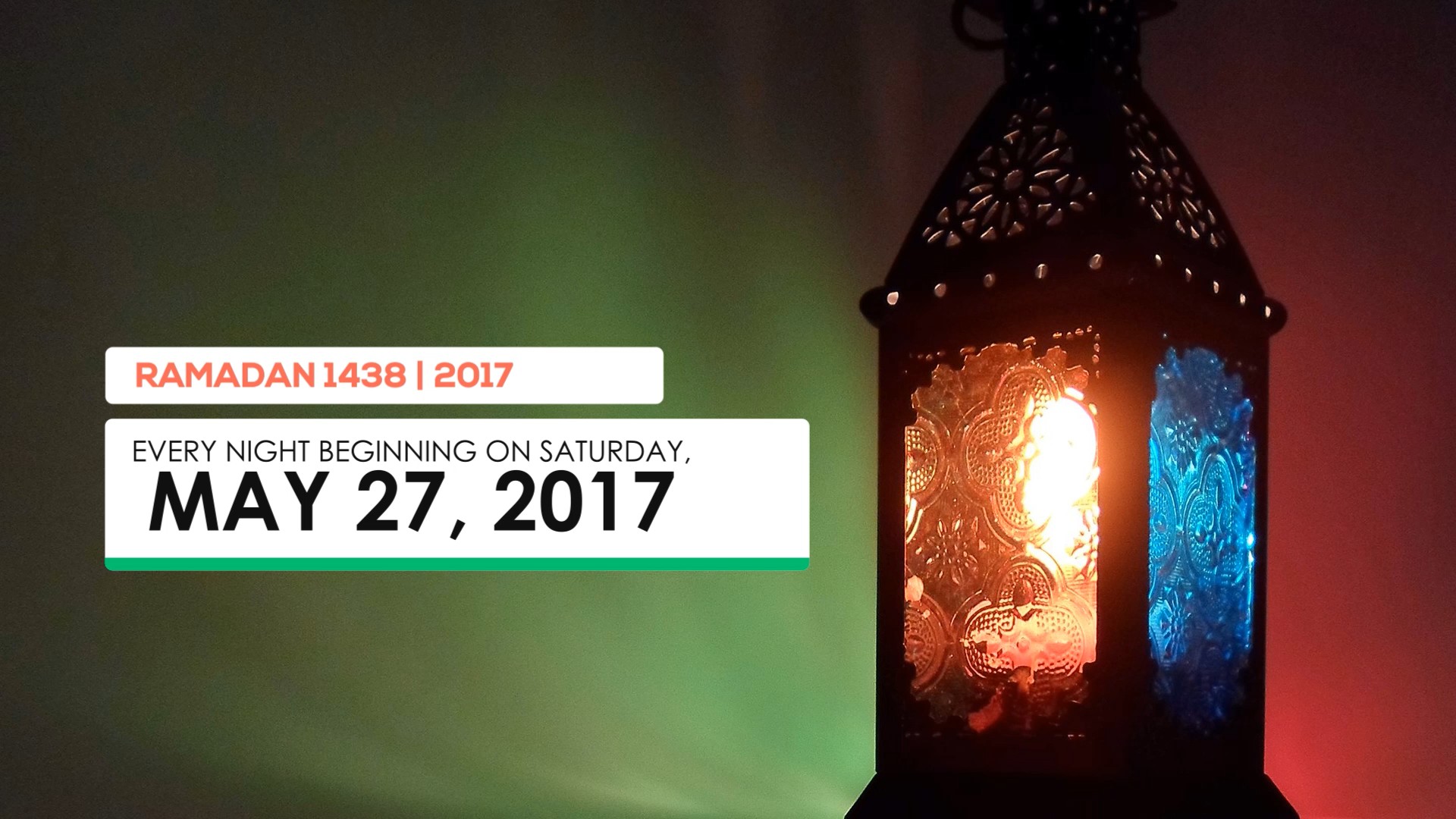 The Islamic Educational Center of Orange County invites you and your families to join us in observing the blessed month of Ramadan.
We will be holding our annual month of Ramadan programs every night at IECOC beginning on Saturday, May 27, and extending throughout the entire month.
The programs will begin each night with Qur'an recitation circles one hour before sunset, followed by congregational prayers, iftar, Du'a Iftitah, and a lecture by Dr. Sayed Moustafa al-Qazwini. The topics of Dr. al-Qazwini's lectures will focus on addressing vital contemporary issues facing our youth, families, and society at large. Each night there will also be a short presentation by various guest speakers preceding the main lecture.
To watch and listen to our live-streamed programs, please visit our youtube channels: IECOC and IECOC Youth.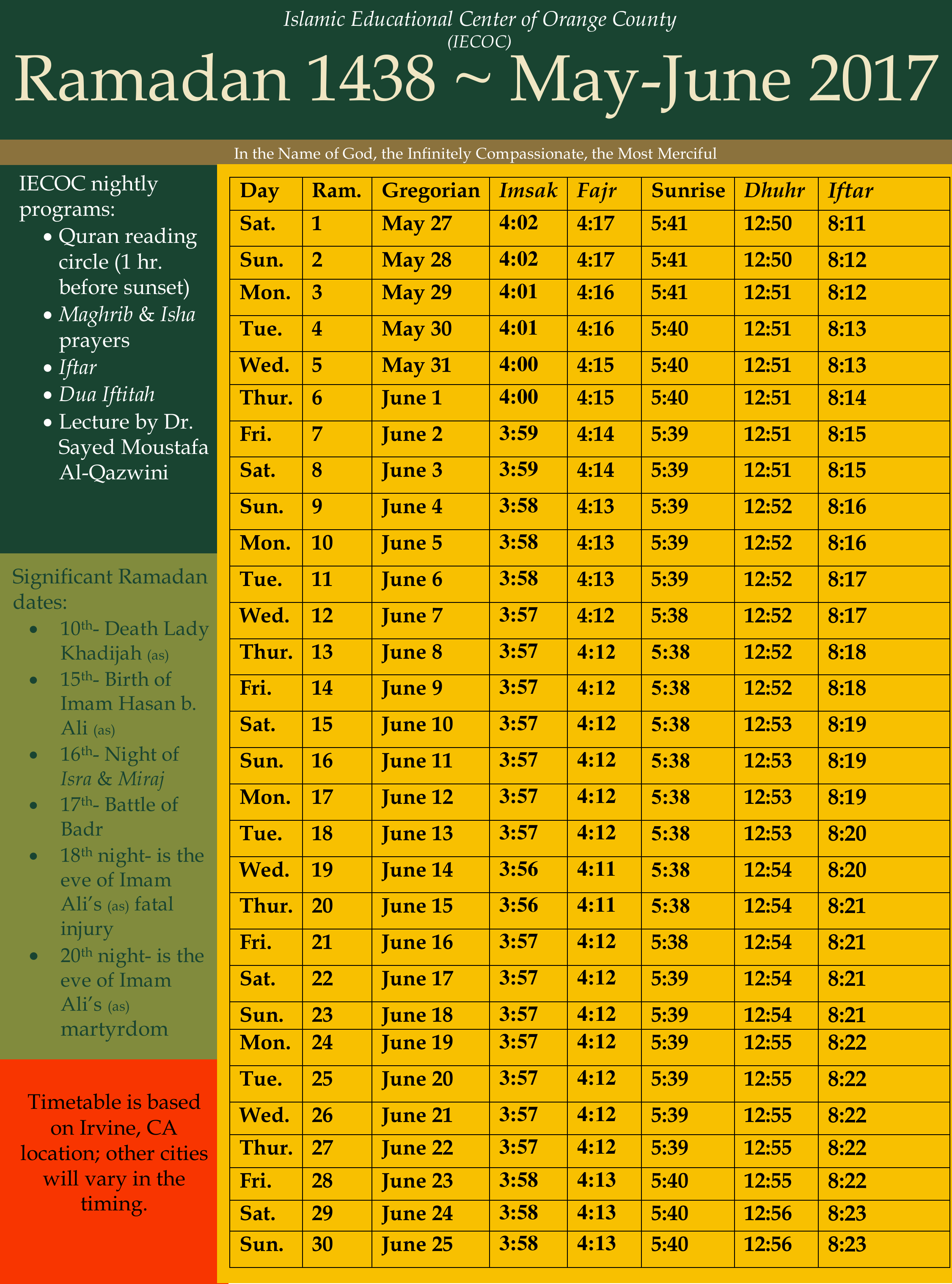 To download our month of Ramadan prayer and fasting timetable and to access Ramadan resources such as du'as, frequently asked questions, and other information, please visit http://iecoc.org/ramadan-timetable-and-flyer/
If you are interested in sponsoring iftar or have any questions or suggestions, please contact us at 714-432-0060. Assistance with providing the nightly iftar is needed and greatly appreciated!
We look forward to welcoming you every night during the holy month of Ramadan. We pray that God bestows His blessings and mercy upon you and your families during the month.